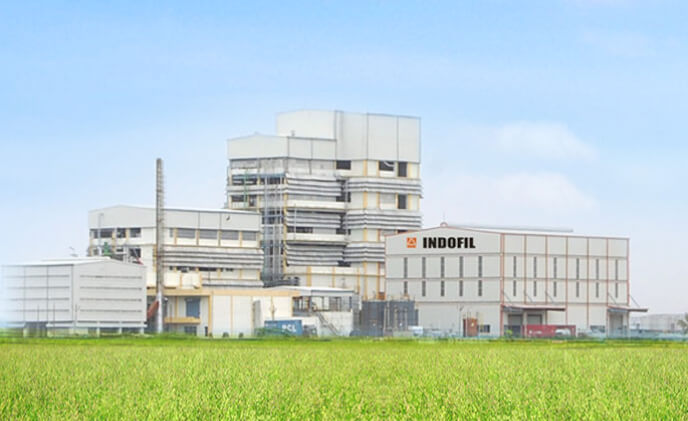 Indofil Industries is a part of the K.K. Modi group. The company has a very strong domestic base and a well-recognized international presence. Both businesses viz, agricultural chemicals and specialty and performance chemicals, are poised for much faster growth through partnerships and joint ventures for manufacturing, marketing and research and development activities with prospective companies across the world.
Indofil plant is situated in industrial cluster at Dahej, Gujarat. The Dahej industrial facility is spread in a vast area with special requirements for industrial safety and security measures. Hikvision along with system integration partner Technology Quotient (Anjani Communications) provided a robust IP Video Surveillance Solution to Indofil's Dahej Plant by doing elaborate planning and sleek execution.
Security requirement
Indofil management wanted a surveillance solution, which is proactive rather than reactive. The management brief was that surveillance solution must cover critical plant area, process area, periphery, and internal roads. It is necessary that the solution must be strategic and must have ROI in terms of maintaining safety standards and preventing accidents for the safety of the most important human, machinery, and assets. Since this is a hazardous chemical zone, Hikvision along with its SI partner selected Enterprise Level IP Flame Proof Cameras, RAID based NVRs, Commercial Displays at two separate plants within a premise and Video Wall at Command and Control Center. 
Securing the Indofil Plant
Indofil has four manufacturing facilities producing multiple products with the state-of-the-art PLC (Programmable Logic Control) and DCS (Distributed Control System) based systems and multiple toll manufacturing units across various parts of India. The manufacturing processes are automated with advanced systems and environmentally compliant machines, ensuring faster throughput and safe working conditions.
Indofil expanded its manufacturing facilities in Gujarat state by adding Mancozeb mixtures and new fungicide molecules by commissioning 2 manufacturing plants at Dahej, SEZ (Special Economic Zone, ranked among the top 10 SEZs in the world by Financial Times, London) and 1 manufacturing unit at Dahej, GIDC location. The increased production capacity has helped Indofil in reducing the process cost.
Solution
Hikvision's system integration partner Technology Quotient (Anjani Communications), has executed end-to-end surveillance project right from site survey, defining the objective, designing and Implementation with H.265+ Based IP Cameras, NVRs, commercial displays, VMS software, video wall, and enterprise LAN infrastructure. 
"Indofil management wanted surveillance to start right from the commissioning of the plant and since the plant was just being commissioned, we had a challenge of local resources and to visualise the pain area both before the plant actually starts production, but also to scale up to the aspirations and objectives after the plant is up and running," said Mr. Kalpesh Sharma, Director, Technology Quotient (Anjani Communications).He further added, "We first started defining the objective of surveillance to be Proactive rather reactive, then freezing specifications based on-site survey and models for Surveillance Camera, NVR, Recording duration required and displays."
"Once the quantity of cameras, displays and video wall requirement got finalised, we designed and devised robust LAN Infrastructure keeping in mind, optimal load sharing and load balancing for future seamless scaling for future expansion without reinventing the wheel during future expansion. We not only met the objective but also could exceed the expectation of Indofil as a corporate client thanks to timely support from Mr. Amardeep Kolekar, Chief Manager, Engineering, Indofil," said Mr. Kalpesh Sharma. He further added, "In the Command Control Centre, we specifically designed a video wall for CCTV Surveillance feed. We also trained and prepared a dedicated team to monitor whole Indofil plant at Hikvision's state-of-the-art training center."
"For Indofil project, we worked on a special customized solution with our SI Partner, Technology Quotient (Anjani Communications) to fulfill the requirements specified by the end-user. We are happy to add value through our latest products and solutions in the chemical industry," said Siddhesh Kadam, Vertical Head, Pharma, Prama Hikvision India.
End-user feedback 
"Overall Technology Quotient (Anjani Communications) has provided a good economical solution for our CCTV and Video Wall requirements. The service was excellent and we got the proper support in time. Our employees also have undergone training to avoid any delay in case of breakdown," said Mr. Amardeep Kolekar, Chief Manager, Engineering, Indofil.
He further added, "Apart from other vendors technologically, we got a better solution through Technology Quotient (Anjani Communications). They provided a proper approach along with a good economical solution for us. The performance of Hikvision's Video Surveillance system is very good. We would prefer them for our future requirements."
Source: Prama Hikvision India, asmag.com