CP PLUS secures 300 plus SDMC (South Delhi Municipal Corporation) primary schools across Delhi with advanced surveillance technology and once again, delivers cutting edge security solution to the SDMC. 
The background
Future of a society begins with the safety and security of its children. To ensure a safe and secure educational environment for the school going children, SDMC (South Delhi Municipal Corporation) was aiming to erect a dependable security infrastructure in its 334 primary schools across New Delhi.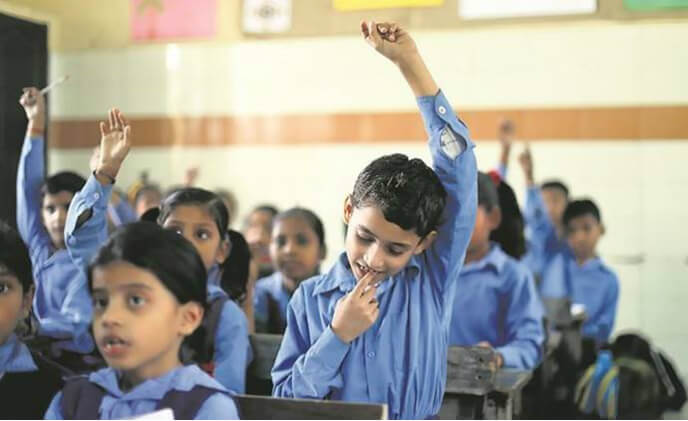 Following this objective, SDMC mooted a project to procure the latest security and surveillance equipment and establish a surveillance regimen. In search of a reliable partnership through official selection procedure, this project required the supply, installation, commissioning and maintenance of CCTV surveillance cameras for on-premise safety and protection of the school students and effective monitoring of the teaching as well non-teaching staff. CP PLUS proposed a comprehensive list of surveillance solutions for this righteous cause and eventually, partnered with SDMC to extend its security cover in the 300 plus SDMC primary schools.
Challenges faced
Security remains a critical aspect for the schools and educational institutions. Ensuring on-premise safety of school children becomes the prime responsibility of the school administration; while in the SDMC primary schools, the presence of minors significantly raised the level of vulnerability on the ground. Additionally, owing to the increasing number of social crimes against the minors was also posing as continues threat. Introducing the aspects of surveillance and remote monitoring became a plausible alternative insight to ascertain the security of the school premises. Also, surveillance was one of the prime necessities in deterring every type of mischievous or unusual behavior, tracking of suspicious internal activities and curtailing external threats such as acts of vandalism or violent terrorist attacks. Consequently, the school authorities planned to raise a well-structured security mechanism and activate the surveillance regimen in around 300 plus primary schools.
Solution by CP PLUS
CP PLUS, known for its state-of-the-art surveillance solutions, customer-centricity, and reliability since more than a decade, emerged as a trustworthy partner for this project. Realizing the criticality of the SDMC project, CP PLUS was up for action. CP PLUS team ensured not only better product solutions but also gave unmatchable support and superior quality of service in the supply of the required number of surveillance equipment and peripherals.
A total number of 344 SDMC primary schools were covered under this project. In quantity, more than 4,350 No. 2 MP HD Cameras along with 344 No. 16 Ch DVRs were commissioned and installed to safeguard the SDMC school premises.
Main areas where the installation and commissioning of CP PLUS security and surveillance solutions were carried out were:
Principal's office
Main entrance gate
All corridors
Toilets entrance
School boundary walls
The impact
CP PLUS left no stone unturned in the execution of this project. A critical aspect of security - Remote Monitoring was introduced into the existing school apparatus, which was the pressing need for an educational institution with a large number of minor children on-premise. This, in turn, enabled the school administration in preventing all types of security threats in an intelligent manner. Monitoring of the core areas in the school prepared the school administration to act against several security concerns at the stage of detection; minimizing the risk of life-threatening scenarios. Threats which were downsized by scaling a robust surveillance mechanism were:
Tracking of visitors through surveillance of the entrances
Monitoring of minor's safety via surveillance of the school corridors
Detection of mischievous/unusual/violent behavior or suspicious internal activities
Monitoring of non-teaching staff with surveillance cameras at the toilet entrances
External threats, intrusion detection with the surveillance of boundary walls
The project was executed with precision and commissioning of all the surveillance equipment were complete as per the designated timeline. The entire execution process of the CP PLUS team was lauded by the SDMC authorities. Regarding the support and quality of service delivered by CP PLUS for the project, Mr. J.L. Gupta, Education Director shared his words of praise - "The project was quite elaborative and involved setting up of a surveillance mechanism in more than 300 SDMC schools. CP PLUS products and equipment fitted the project criteria very well. We received an excellent service delivery as well in the installation and commissioning of the security and surveillance equipment. A prompt execution was something we would like to express our gratitude for, and this project definitely raises our expectations from CP PLUS for the future."
Source: CP PLUS, asmag.com