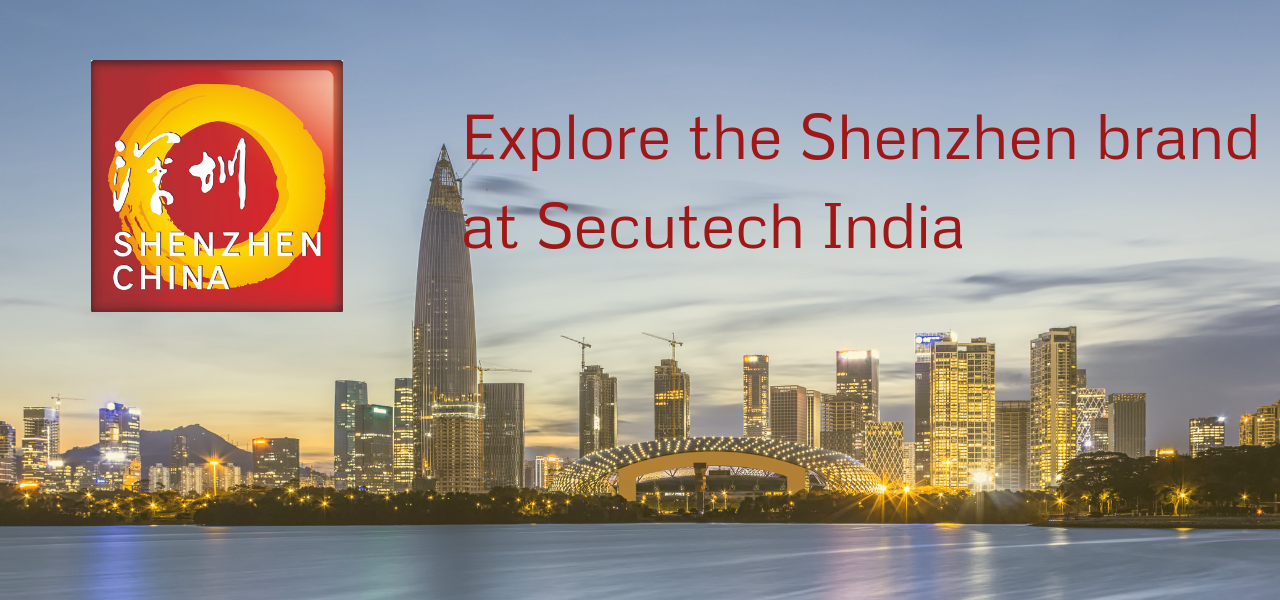 Secutech India has partnered with the Shenzhen government to arrange a first-of-its-kind delegation of manufacturers to India.
Shenzhen is one of the world's power hubs for security industry manufacturing, home to hundreds of specialized companies in video surveillance, access control, smart home and peripherals. Secutech has carefully selected and curated a group of manufacturers interested in building business relationships in India for a debut in the Indian market.
All of the participating companies in the Shenzhen pavilion are:
Supported by knowledgeable R&D staffs and have extensive experience in building reliable and cost effective solutions.
Offer extensive product portfolio as well as OEM and ODM manufacturing opportunities.
Coming to India for the first time looking for business partners: Interested in finding distribution and re-selling partners in India.
Reach out to Participating Companies
| Company | Website | Product group | Email |
| --- | --- | --- | --- |
| ANBOSON TECHNOLOGY | www.anboson.com | Smart home cameras | anboson@szanboson.com |
| BESTECH ELECTRONICS | www.bestech-cctv.com | IP cameras | info@bestech-cctv.com |
| BOSHEN ELECTRONICS | www.boshencctv.com | Suveillance and smart home | cctv@bscamera.net |
| CAMMPRO TECHNOLOGY | www.cammpro.com | Body-worn cameras | hannah@cammpro.com |
| CHAVEGA TECHNOLOGY | www.csj-tech.com | Surveillance cameras | info@chavega.com |
| FEYOND TECHNOLOGY | www.feyondcctvled.com | LED & IR illuminator for cameras | ben@feyondcctvled.com |
| HI-NET TECHNOLOGY | en.szhi-net.com | Switches & networking equipments | sales@szhi-net.com |
| HISOURCE TECHNOLOGY DEVELOPMENT | www.hisource.com.cn | Switches & networking equipments | sales@hisource.com.cn |
| HUISHI ELECTRONICS | hscctvcn.com | Camera modules | sales7@hscctvcn.com |
| IP-COM NETWORKS | www.ip-com.com.cn | Switches & networking equipments | marketing@ip-com.com.cn |
| JEAS-UNION INDUSTRIAL | www.sz-jnsd.com | Smart home cameras | 442521935@qq.com |
| NEWBRIDGE COMMUNICATION EQUIPMENT | www.newbridge.com.cn | Switches & networking equipments | info@newbridge.com.cn |
| WANGLINK COMMUNICATION EQUIPMENT TECHNOLOGY | www.wanglink.cn | Switches & networking equipments | wanglink@szwanglink.com |
| YUHANG COMMUNICATION TECHNOLOGY | www.zdyhgt.com.cn | Switches & networking equipments | sales01@zdyhgt.com.cn |